Varvara, 35 y.o.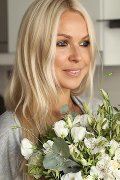 First Name:

Varvara

Age:

35

Location:

Russia

Zodiac Sign:

Pisces

Weight:

57kg

Height:

173cm

Eye colour:

Green

Hair colour:

Blonde

Body type:

slender

Smoking Frequency:

Never

Drinking Frequency:

Occasionally(Socially)

Sleeping habits:

I am an early bird (I like to get up early)
Do you have children?:

1 child>

8 y.o. girl, living at home

Language:

Russian 5 (Fluent)
English 1(Basic)

Marital status:

Divorced

Want children:

Undecided

Do you agree to move ?:

I agree to move to another country

Your priorities in life:

Family, long-term relationship
Balance of mind
Artistic self-expression

Your income:

Constant small income

In my property:

A flat/an apartment

Where do you live?:

Separate flat/apartment

What do you think about travelling and meeting expenses:

Each party should pay for themselves

Education:

Some college

Job Title:

Designer

What religion do you practice?:

Christian
Age:

37 - 62

Country:

Australia, Latin America, North America, Eastern Europe, Western Europe

Eye colour:

Any
Hair colour:

Any

Is it okay if they have children?:

Yes

Body type:

Any

Ethnic Preference:

Asian, White/Caucasian, Hispanic/Latino, Pacific Islander, South American
How would you describe yourself?

I am an open-minded person, I see positive aspects in everything. Romantic and sensual. Open to everything new, I like to travel and communicate with interesting people. I like to visit nature, fishing, landscape design, flowers.

How would you describe your ideal partner?

I want to meet a decent man, kind and open, with whom we could be happy every day, spent together.
I want to be happy and give happiness to the one who is close.